Urban Model
CGARDEN Urban
The CGARDEN Urban fits perfectly on the balconies of apartments or city houses.
Its 132 centimeter length and 71 centimeter width allows it to have 158 liters of planting capacity, a rainwater tank with 240 liters and a compost module with 45 liters.
These features associated with its solar-powered irrigation kit will guarantee the success of the plantations and the beauty of the space.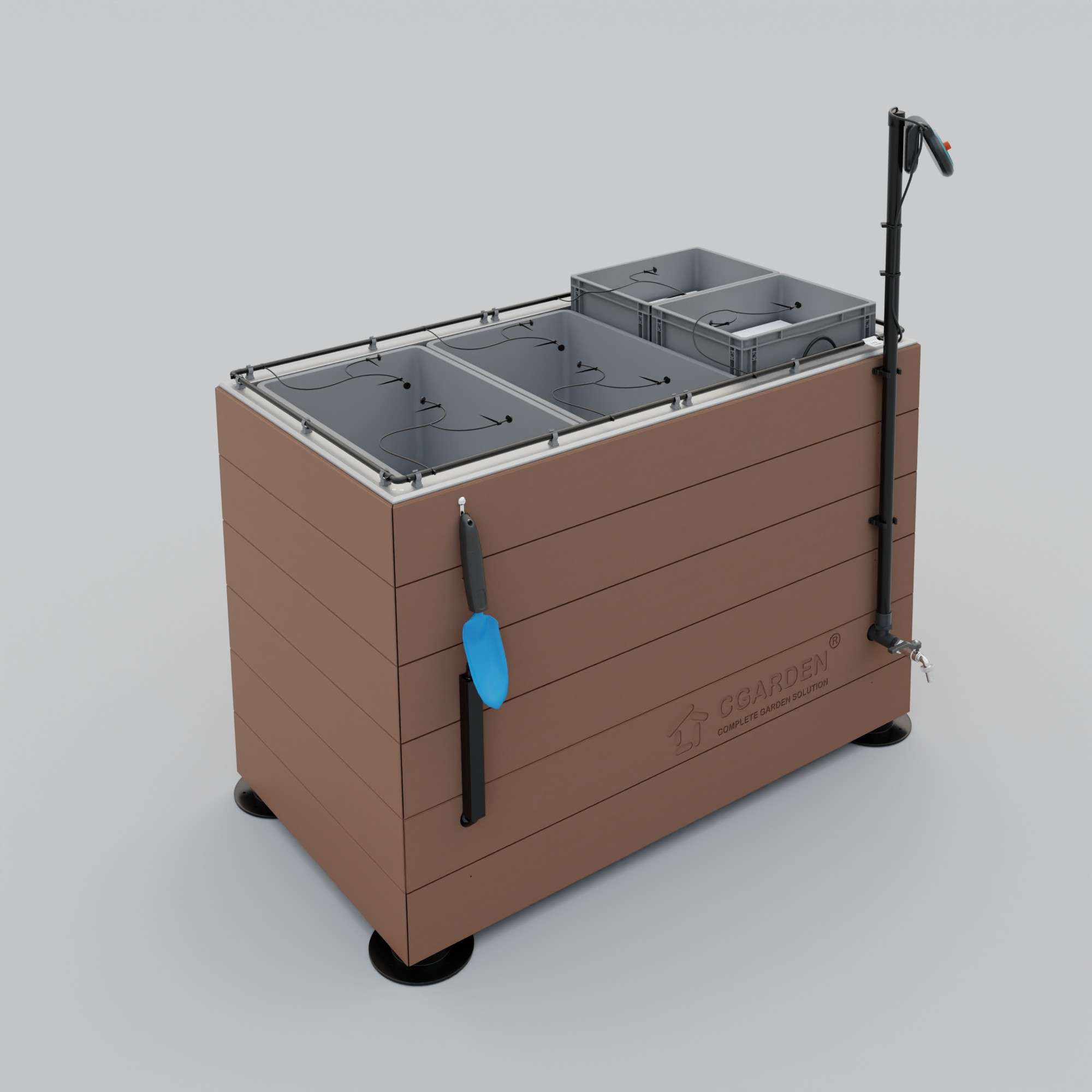 RW - Redwood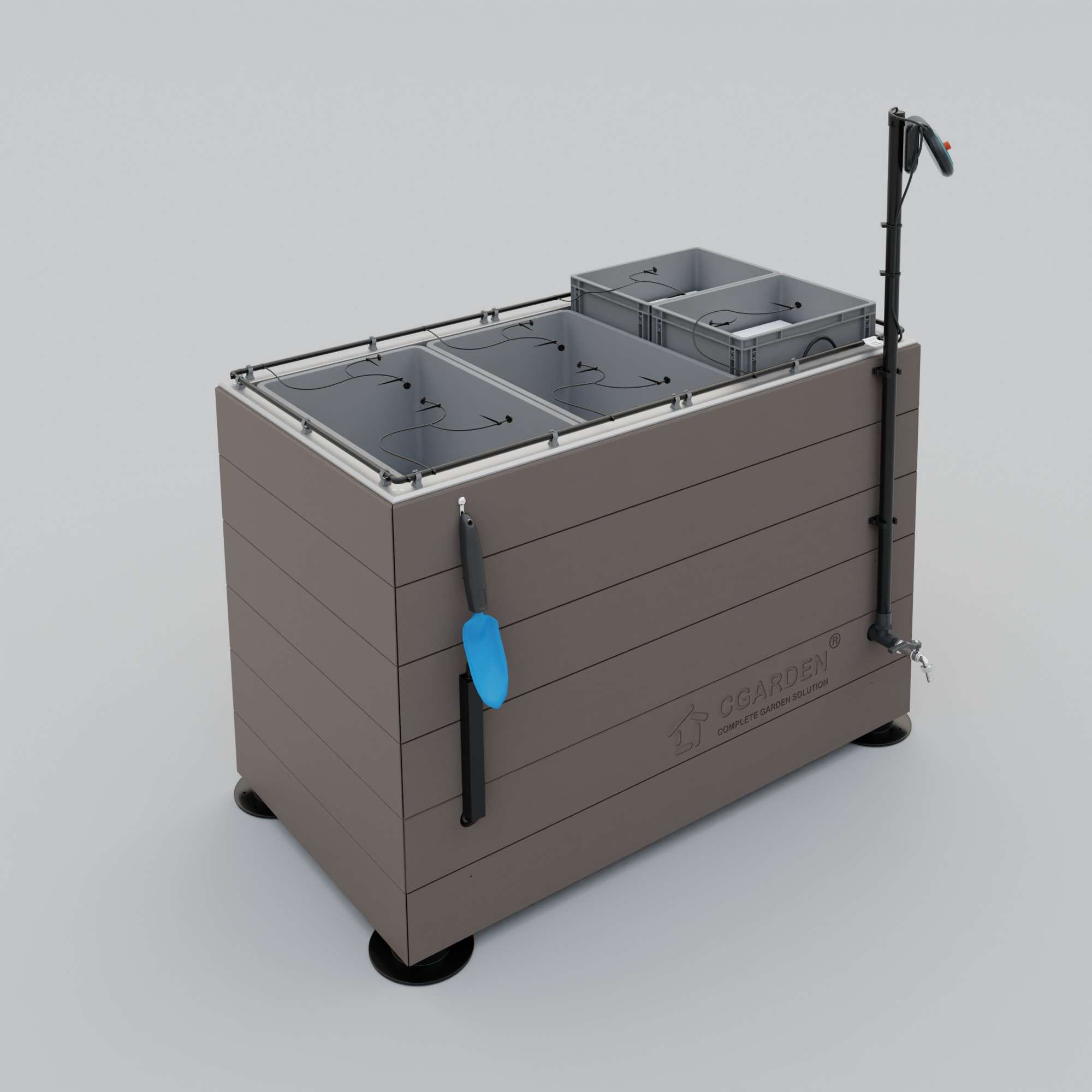 CH - Chocolate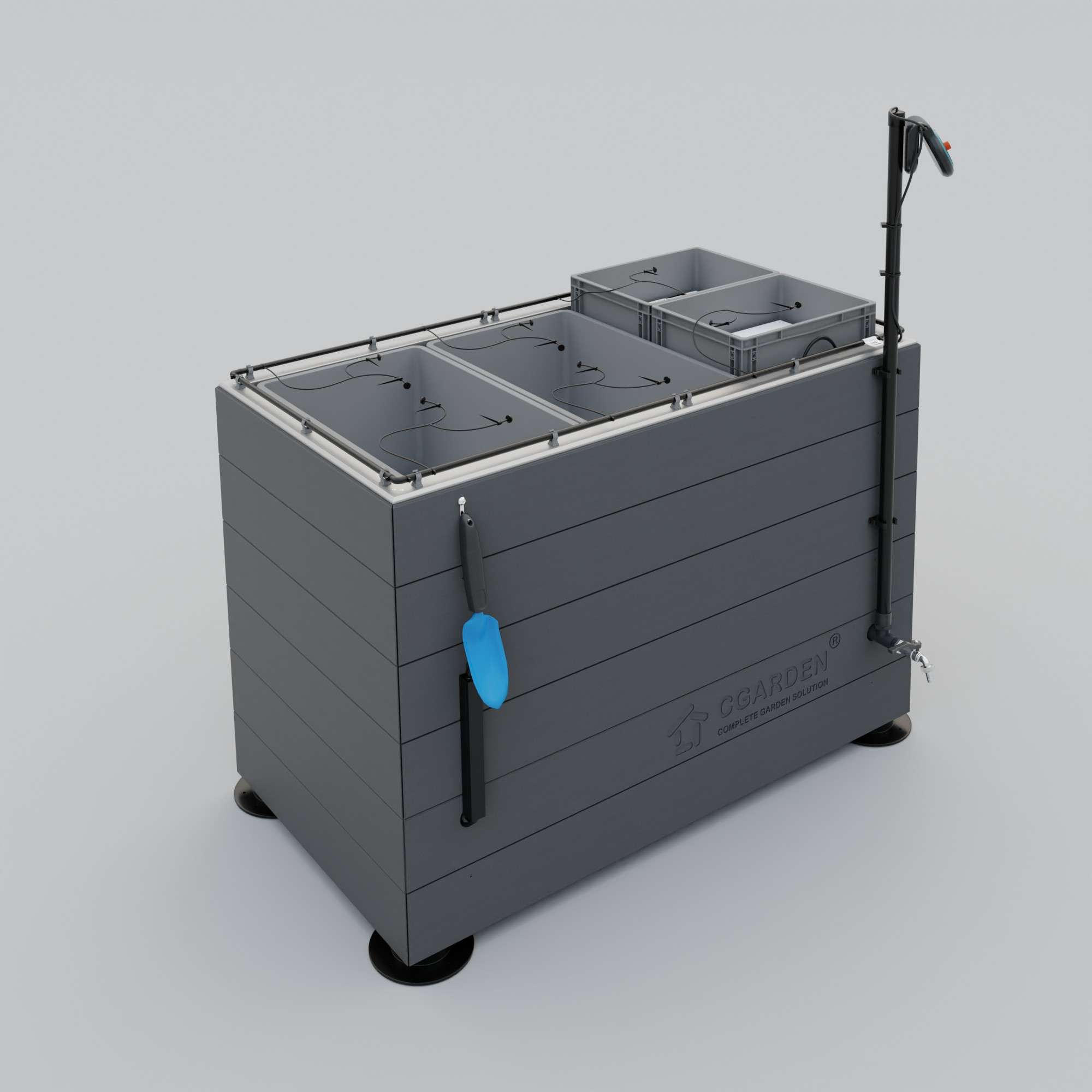 NE - Negro
CGARDEN URBAN with Irrigation Kit
Width: 71,2 cm
Width with tap: 87,2 cm
Length: 132,5 cm
Height: 91 cm
Empty weight: 92,3 Kg
Planting capacity: 90 L (1x68 L + 2x11 L)
Water storage capacity: 160 L (2x80 L)
Composting capacity: 45 L (2x22,5 L)
Planting area: 0,41 m2
Address
Zona Industrial de Soure, Rua E
3130-551 Soure Portugal
Phone
Email