NATUREZA Model
CGARDEN Natureza
CGARDEN Nature is a complete equipment that integrates cultivation, rainwater storage, composting and solar energy irrigation, perfect for medium and large-scale gardens and terraces.
Measuring 255 centimeters long and 132 centimeters wide, it has a planting capacity of 770 liters, a rainwater storage capacity of 960 and a composter of 45.
It is the ideal solution to enrich outdoor spaces from an aesthetic and functional point of view.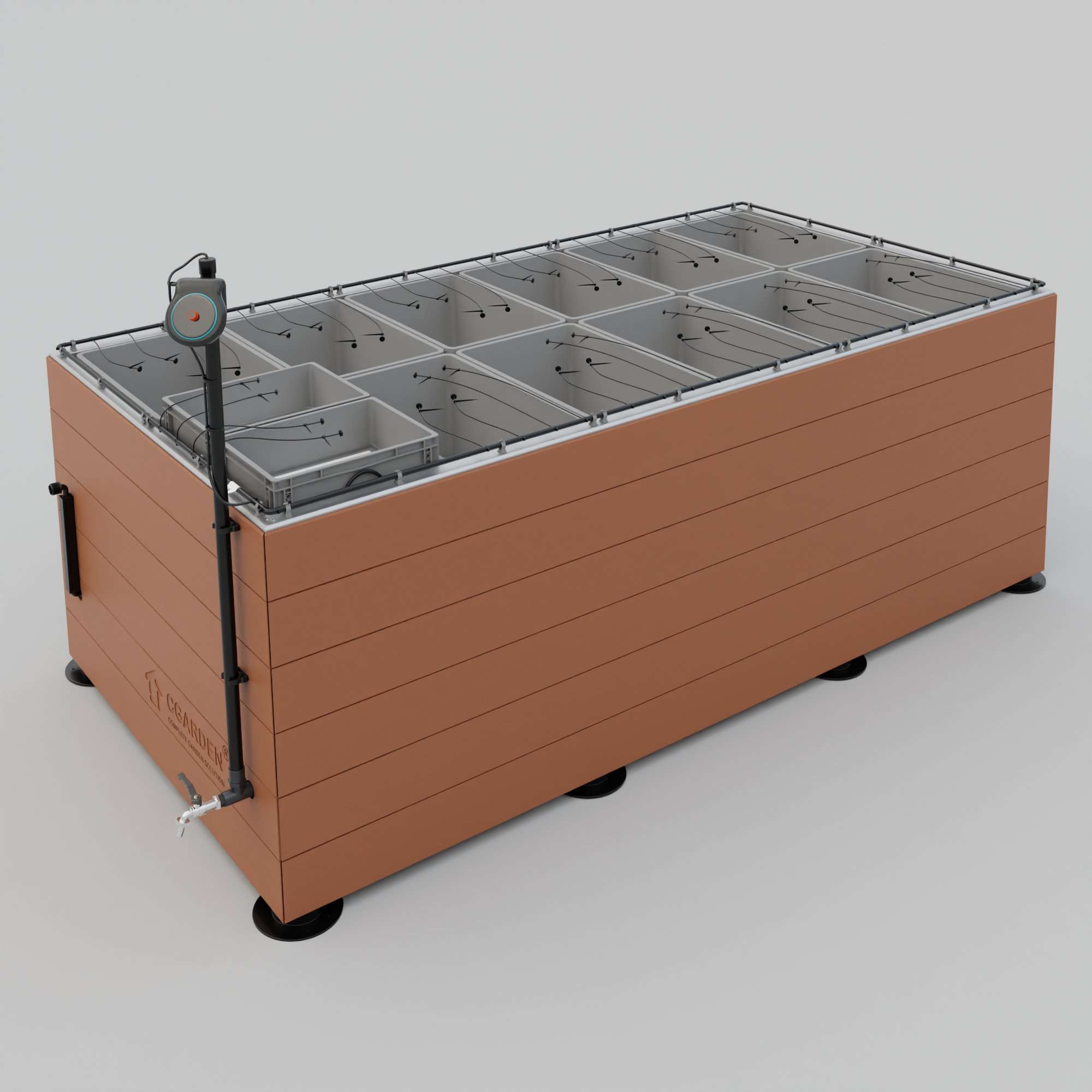 RW - Redwood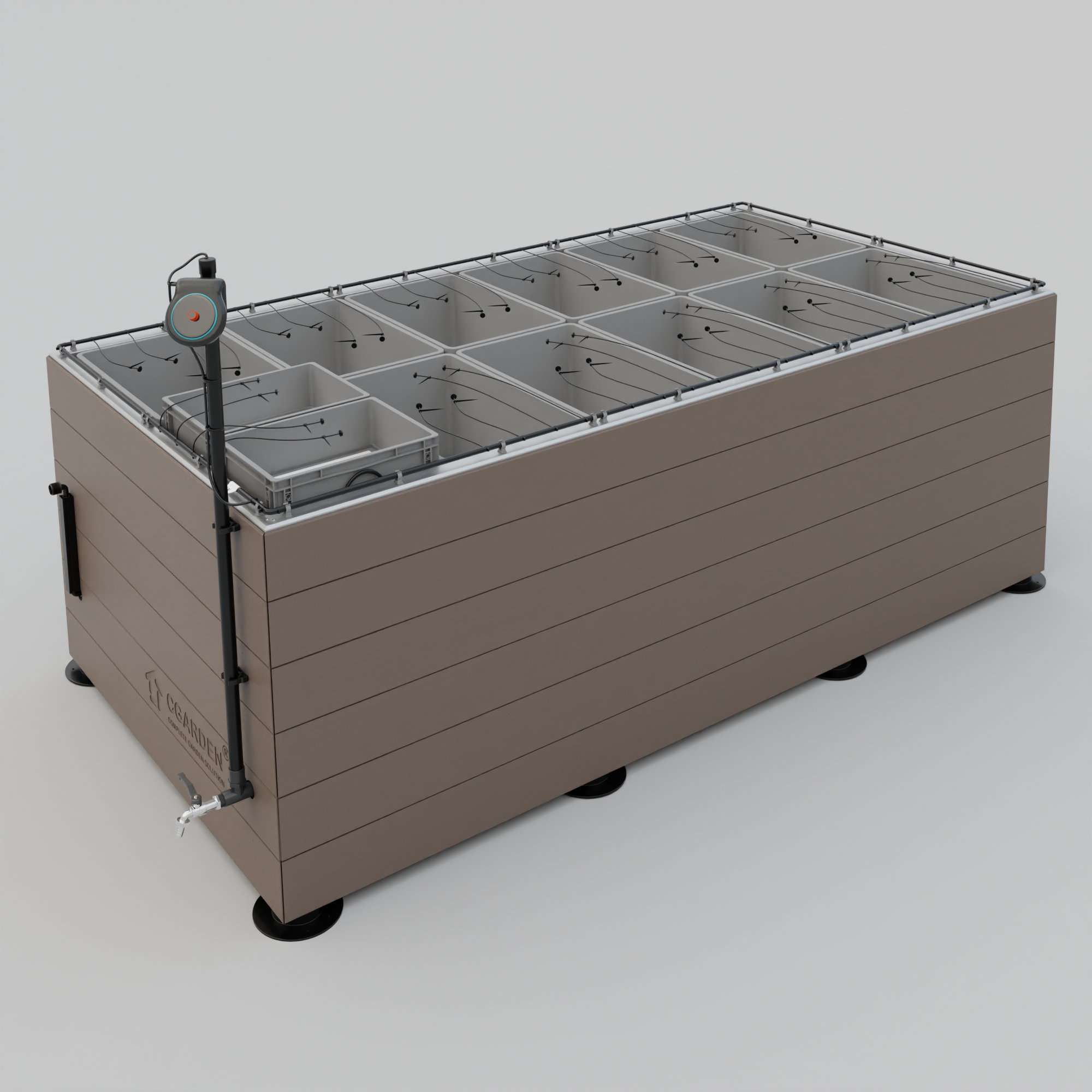 CH - Chocolate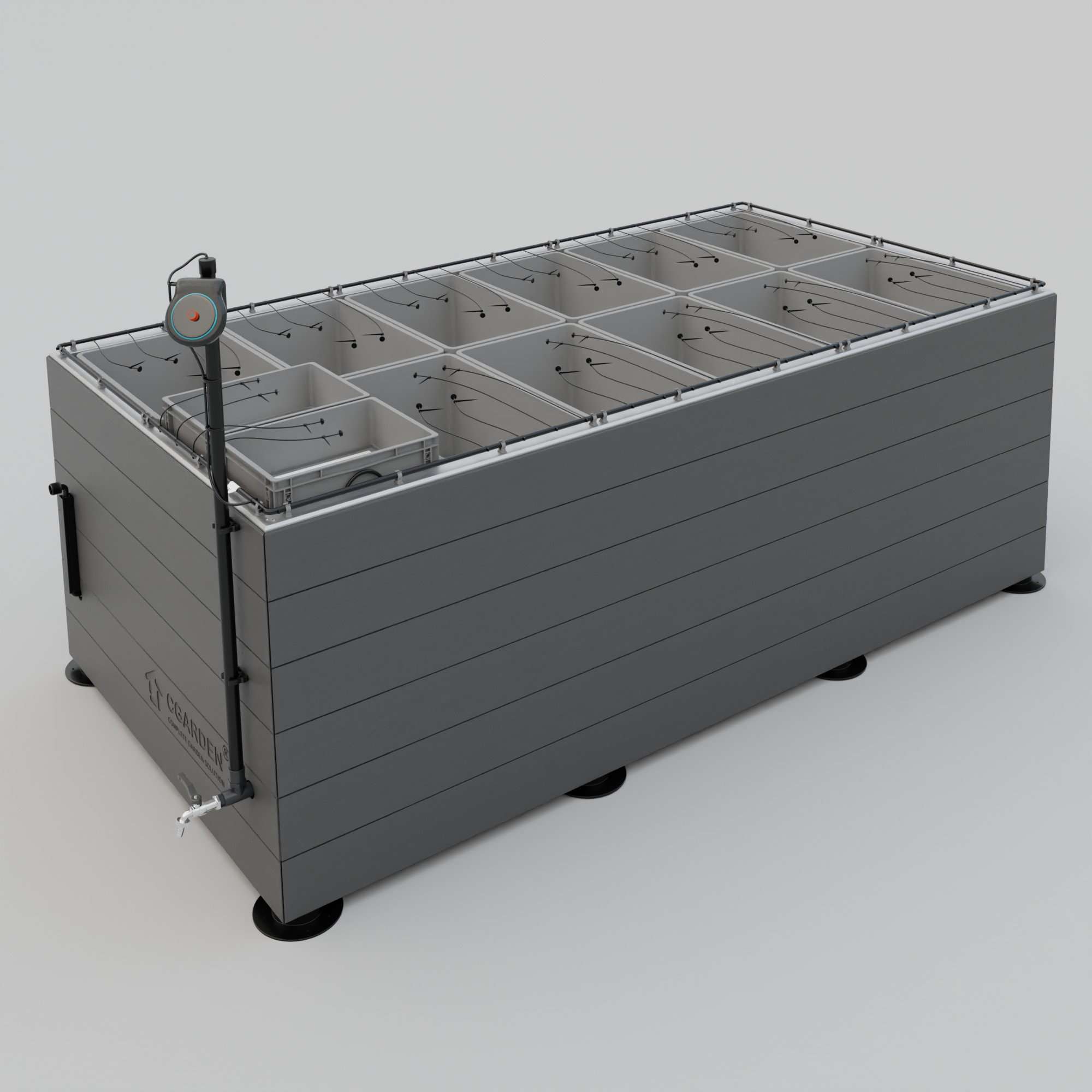 NE - Negro
Width: 132,5 cm
Length: 255 cm
Length with tap: 271 cm
Height: 91 cm
Empty weight: 205 Kg
Planting capacity: 770 L (11x68 L + 2x11 L)
Water storage capacity: 960 L (12x80 L)
Composting capacity: 45 L (2x22,5 L)
Planting area: 2,51 m2
Address
Zona Industrial de Soure, Rua E
3130-551 Soure Portugal
Phone
Email